Top 5 Things for Teenagers to Do
As one of  the largest cities in Missouri, Kansas City does not lack for entertaining things for teens to do during their summer vacation. Kansas City is home to a number of exciting venues just perfect for teenagers including amusement parks, a state of the art science center, and more. If you're looking for Kansas City things to do, the following top five things are good options for a day of fun for teenagers to do this summer.
Worlds of Fun
For over 30 years, Worlds of Fun amusement park has been entertaining the people in and around Kansas City. This amusement park prides itself on bringing the freshest entertainment and securing the best rides around to entertain thousands of visitors year round. New for 2012, your teens can enjoy the new live country music act, "Made in America," or check out the bright, shiny new look of "Cosmic Coaster." Check out the website for special "beat the heat" pricing.
Science City
When your teens are looking for Kansas City things to do, try to include a bit of learning to their experience and visit Science City. Located at Union Station in downtown Kansas City, this awesome center provides hands-on learning. Special exhibits and learning centers include the DinoLab/Digsite, Sky Bike/Melody Park and an out of this world planetarium. Check out the website for hours and ticket prices.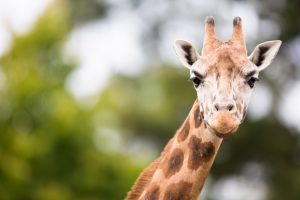 Kansas City Zoo
Don't let your teen try and tell you a zoo is just for little kids. Spread over 200 acres, the exhibits and animals at the famed Kansas City Zoo will provide teens with hours of exploration and fun. Special events throughout the season include fun runs through the grounds and even a "Spooktacular Overnight" for Halloween. Check out the website for details.
The College Basketball Experience
Take teens to the College Basketball Experience where they can expend energy in a fun and safe environment. If your teens love basketball, this is the place to go. Located next to the Sprint Center, there is over 41,000 square feet of basketball-geared activities. When teens are looking for Kansas City things to do to take the edge off excess energy, this is the place to go. Check out the website for hours and special pricing packages for parties, and more.
Free Summer Concerts
Many of the local parks in the city offer a free, summer concert series, perfect for a night out for teenagers. Frontier Park in Olathe, just minutes from Kansas City offers free concerts all summer long. These concerts provide outstanding music and a great place for teenagers to simply hang out with each other in a family friendly environment.
Overland Park Arboretum & Botanical Gardens
This garden is at the entrance of the Arboretum on 179th Street. It beckons visitors with a colorful array of shrubs, ornamental grasses and flowers gracing our beautiful hackett and limestone walls. In Children's Discovery Garden, young visitors can climb to the top of the Sky Watch, a spiraling walkway, and visit the inhabitants of the frog pond. They also can conquer the grass maze, run through the shrinking tunnel, explore the fossil dig and enjoy the shade of our Story Tree and Puppet Theater.
With so much to offer, Kansas City is a great place for teens to have fun. Get your teens in gear this summer with these fantastic Kansas City things to do.
---
RELATED: What To Do With The Kids On A Rainy Day In Kansas City