Top 5 Spas in KC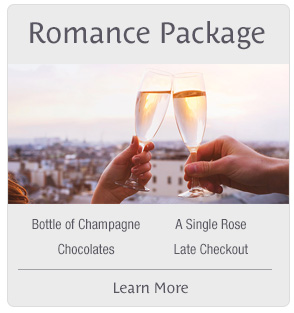 While the city may be most known for its fantastic BBQ, nightlife and fun things to do for the whole family, Kansas City is home to several awesome spas. When you think about Kansas City things to do, and a little relaxation is in order, check out the following top five spas in the area.
The Spa at Briarcliff / Murad Inclusive Health Center
Not only just a spa, The Spa at Briarcliff focuses on whole body wellness. Formerly the Spa Tuscano, the Spa at Briarcliff offers an array of services to fit your needs. The staff of professionals believes in treating the mind, body and spirit through each treatment. A few of the services the spa features includes facials, laser therapy, body therapies, acupuncture and more. The Spa at Briarcliff is located at 4133 N. Mulberry Drive, Kansas City, MO 64116.
Plaza West Massage & Day Spa
Soft music and aromatic scents reminiscent of the Hawaiian Islands waft all around you as you enter the Plaza West Massage and Day Spa. Whatever your needs, this spa will satisfy, with services to benefit the body and mind, such as exotic massage therapy techniques, an assortment of body wraps, waxing and chemical peels. In addition, if you're looking for Kansas City things to do with your spouse or partner, there is an array of couple massages offered here. The Plaza West Massage & Day Spa is located at 1505 Westport Road, Kansas City, MO 64111.
Shine Spa
Whether you want a simple mani/pedi combo or an excellent massage treatment, Shine Spa is the place to go. As you enter this 4,500 square foot facility, you'll be engulfed in a welcoming and relaxing environment. There are seven treatment areas where you can receive treatments like facials, body wraps, soothing massages and more. Located in the heart of the city, you can pop in for a quick manicure or book a 60-minute therapeutic massage after a hard week of work. The Shine Spa is located at 4143 Pennsylvania, Kansas City, MO 64111.
Roca Salon & Spa
Ultra modern in its décor, Roca Salon & Spa offer top-notch treatments and excellent service to match, as proven by its placement in the top three salons in the country! Style and contemporary services are available at this chic salon, such as Brazilian waxing, eyelash and hair extensions and keratin smoothing for your hair, to name a just a few. The Roca Salon & Spa is located at 1300 W. 39th Street, Kansas City, MO 64111 and is open Tuesday through Saturday. Check out the website for hours and appointments.
Sonrisa Salon and Day Spa
If saving the environment is important to you, and you are on the search for "green" Kansas City things to do, then a trip to Sonrisa Salon and Day Spa is in order. This eco-friendly spa is a member of the Green Spa Network and uses organic products in the treatments. You can get your hair cut, styled and colored or get an organic facial or Swedish massage when you visit this full service salon and spa. The Sonrisa Salon and Day Spa is located at 6504B N.W. Prairie View Road, Kansas City, MO 64151.
So, if you're in the market for relaxation, beauty treatments and restoration of the mind, book an appointment today at one of these fabulous spas in Kansas City.
---
Best Spas in Seville
Pampering comes easily near this Seville hotel, with the best of the Kansas City metro at your fingertips. Try out the indulgences at Salon Oasis & Day Spa, a popular retreat for special events, wedding preparation, or simply a day of pampering.
The Elements Spa at Great Wolf is the ideal retreat for parents who want to give their kids a thrill at the theme park—but then treat themselves after a day of excitement.
Plaza West Massage and Day Spa is located in the heart of Kansas City and offers premium services with world-class service.
La Vita Bella Day Spa is away from the hustle and bustle of the city, but doesn't scrimp on the manicures, body wraps, hair design, and facial offerings. Plus, with so many spas on hand, you're sure to find an opening even on a holiday weekend.
Travel, and Treat Yourself
Skin, hair, and nails can suffer with frequent travel due to dehydration and lack of quality air. Your Kansas City hotel was designed with comfort in mind, but you can kick it up a notch by adding a salon visit to your itinerary.
Try Naturally Salon & Spa for a special day of putting yourself first.
From the Rio Salon to the Sunlight Day Spa, beauty abounds in Seville. Book your special service now, and get ready to be treated like a VIP.
---
Most Indulgent Spas in Seville
Pamper yourself during your next Kansas City trip—there are spas aplenty all around the metro! Plaza West Massage and Day Spa is just one of many luxury spas within a ten-block radius. There's also the Smile Salon and Day Spa, West Plaza Nails, Salon and Spa, and New Creations Salon. Nothing preps you for a night on the town, reduces stress after a long flight, or gives you the confidence you need for that upcoming business meeting like a day at the spa.
Near Pleasant Valley, you'll find Massage Heights Shoal Creek, a fantastic option for a day-long indulgence or a fast manicure or blowout on the go. Skin Tech Day Spa is where you can really optimize your good looks, getting a full makeover or deep tissue treatment. Try Salon Oasis and Day Spa if you're getting a group of your closest friends together for a day of being treated like royalty.
Dripping in Luxe
Sonrisa Salon and Day Spa is near Parkville, or go to Hair West Unlimited Day Spa if a trip to the western part of KC is on the agenda. Everywhere in KCMO you'll find spas at the ready, from Spa Catalina Advance Skin Care to Massage Envy.
Call ahead or make reservations online to ensure this trip is one with plenty of R&R built in.
---