Summer Must Do – Crown Center Friday Night Flicks
UPDATED: 2017
---
Cap off your work week with top local bands and favorite food trucks. Finish the evening with a famous flick under the stars at Crown Center Square.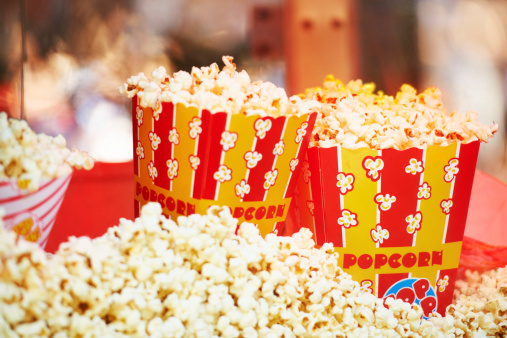 July 7 — The Parent Trap (1998)
July 14 — How to Lose a Guy in 10 Days
July 21 — Remember the Titans
July 28 — Jurassic World
August 4 — Back to the Future
Festivities begin at 6 p.m. with the movie starting at approximately 9 p.m. FREE admission. (Guests may not bring alcoholic beverages. They will be available for purchase. Please note pets are not permitted at the event.) Call 816-274-8444 for more information.
---
If you've never had the pleasure of watching a movie under the stars on a mild summer night, you need to correct this! If you have, you already know how fun and relaxing taking in an outdoor summer movie is. The Crown Center's Friday Night Flicks offer this pleasure-completely free. Film classics screen on a huge outdoor screen make for a truly unique and memorable venue.
The FREE Friday Flicks tradition:
Beginning at 9 o'clock every Friday night in July, you can let the Crown Center treat you to some of the most enjoyed feature entertainment in Kansas City. For many Kansas City natives and visitors alike, Friday Night Flicks remains a constant favorite of all the Crown Center's many events. The films are projected onto the huge outdoor screen of the Crown Center Square- located just across from the Crown Center Shops. Come to brush upon movie classics, revisit your favorites, or enjoy finding something new. (After perusing the many concessions available, that is.) At the Crown Center, there is something for everyone.
Many of the best venues for entertainment in Kansas City are located in the Crown Center, so it's no wonder this bustling city hub always has something to offer. And of all the nearby options available to summertime visitors, the Crown Center's Friday Night Flicks is often the first answer mentioned when asking about entertainment in Kansas City.
None of the films screened are beyond a PG-13 rating, so these events are a particular favorite of families. Children love the excitement of watching a movie outside. Adults will take in the romance of a movie under the stars. Blankets, pillows, and low lawn chairs are allowed at the Crown Center Square, but guests are advised to arrive well ahead of the 9pm screening in order to secure themselves a spot. Outside food and drinks (alcohol included) are allowed as long as they aren't in glass containers.
The Crown Center:
Kansas City's singular Crown Center has been called "a city within a city." This is immediately understandable to visitors; the Crown Center boasts an entire three levels of shopping stores and fine dining restaurants, as well as stunning outdoor venues and several family entertainment attractions. Located just south of downtown Kansas City, at 24th and Grand, The Crown Center spans over 85 acres and is conveniently accessible to most downtown hotels.
The Crown Center was one of the country's first mixed-use developments. This Kansas City entertainment attraction is also home to over 2 million square feet of office space and more than 230 condominiums. Once an an area of Kansas City filled with parking lots and run-down warehouses, the Crown Center development has successfully reversed this decline, revitalizing the area and even spawning intense development nearby.