5 Best Areas for Shopping in Kansas City
UPDATED 2017
---
Kansas City is a shopping mecca, and no trip to KC is complete without checking out the best brands, bargains and local boutiques. Deal hounds can kick off the trip at Legends Outlets of Kansas City where top designers and brands have outlet stores featuring rock bottom prices. The Landing Shopping Center and Mall is another top choice where the options are limitless and you can score great post-holiday savings.
Try the Timeless Treasures Antique Mall to find a one-of-a-kind keepsake. Country Club Plaza is a sprawling shopping center filled with local eats, boutiques and, of course, the name brands you love. Barrywoods Crossing is a staple for locals and where you can pick up souvenirs, winter pieces (if you packed a little too light for the Kansas City winter), and explore scores of restaurant options.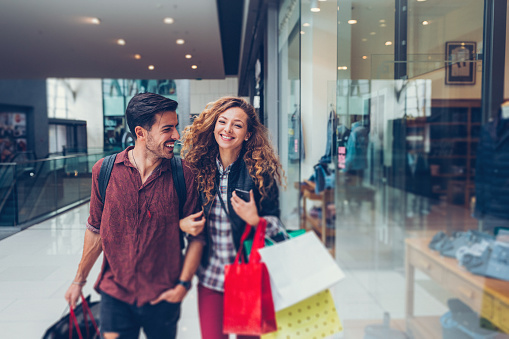 Get Your Shopping On
The Crown Center shopping mall is a great place to avoid the big weekend crowds but still take advantage of fantastic shops and cafes. Gordmans is a Midwestern department store you won't find on the East or West Coast and comes with that staple Midwestern hospitality to match.
Head to Zona Rosa for a shopping expedition like the locals do. There are many local designers with shops to explore too, including Alexis Cook, Brittany Adams, Heidi Herrman and Maria Behnen. Bring an extra suitcase—it's going to be a wild shopping ride!
---
Visiting Kansas City? Here's Our Top Picks for Shopping
Whether you're looking for a fabulous day of shopping or simply a fun afternoon out in the Kansas City entertainment district, you've got plenty of great options to choose from. Kansas City is home to a number of malls and shopping districts where you can splurge at upscale stores, enjoy a bite to eat, window-shop, or treat yourself to some of the best entertainment that Missouri has to offer.
The Crown Center is more than just a shopping mall; this "city within a city" is a fantastic Kansas City entertainment district. Popular national chains stand side-by-side with locally owned shops, the Crayola Store, and the international headquarters of Hallmark Cards, Inc. Scattered among these great stores you can find the only four-star restaurant in Kansas City, a simple coffee drink and pastry, or burgers delivered to your table by a tiny train. If you want to pack even more fun into your afternoon, the Crown Center hosts three theaters, a cinema, an outdoor ice terrace, the Sea Life Aquarium, Legoland Discovery Center, and some of the most beautiful fountains in a city renowned for them.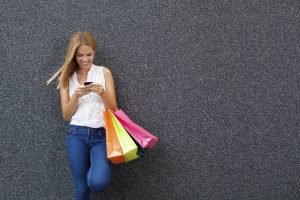 You could spend days strolling through the streets of Country Club Plaza and still not experience all the luxury and wonder that its 15 blocks of elegant shops and fine restaurants have to offer. Take in the extensive open-air gallery of sculptures, murals, and fountains, and stop to admire the masterpieces of Spanish architecture that grace the Plaza. Known as a nexus of high fashion and couture, Country Club Plaza hosts a wide range of well-known shops, including Brooks Brothers, Armani, Swarovski, Burberry, and Tiffany & Co., as well as original Kansas City shops run by local artisans. Food and drink offerings include everything from chocolatiers to coal-fired New York pizzerias, from traditional Irish pubs to authentic Brazilian cuisine.
Outlet malls are great places to indulge your shopping urge while enjoying plenty of value for your money, since the stores sell directly from the manufacturer. At Legends Outlets Kansas City, you can find outlet shops of all your favorite stores, with plenty of restaurants and entertainment within easy reach. Retailers like Brooks Brothers, Nike, Lane Bryant, Old Navy, Levi's, Polo Ralph Lauren, and Zales have outlets at Legends where you can find amazing deals, standing beside more traditional stores like Target and JC Penney. When you've bought all you can carry, combine your shopping adventure with a fun evening out at Dave and Buster's, where you can enjoy a quality meal and their famous Million Dollar Midway of games and entertainment.
There are days when you just want to spend a couple of hours wandering the mall, browsing or looking for the right gift. Fortunately, Kansas City has a great place for you: the Great Mall of the Great Plains! With all your favorites – Aeropostale, Journeys, GameStop, Payless ShoeSource, Claire's, Toys R' Us, and plenty more – you're sure to find what you're looking for, and a few things you hadn't realized you needed. A movie theater and plenty of great restaurants round out your shopping experience.
If you're looking for something a little bit special, try the Mission Road Antique Mall. Peruse their 50,000 feet of showroom space packed with furnishings, art, rugs, books, and more from all eras. Enjoy a delicious lunch or dessert with plenty of gluten-free options at the Bloomsbury Bistro during your antiquing trip, and find that perfect piece you've been looking for.
Whatever kind of shopping excites you, it's waiting for you to discover in the Kansas City entertainment district.
---
RELATED: Quirky Shopping Destinations